Lent is a big deal to some Christians.  They give up chocolate, cola, booze, TV or something else they hold dear in the spirit of repentance, self-denial or as a way to feel closer to God.  A noble and worthy idea, I think.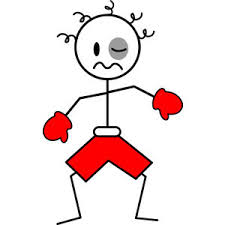 Being raised a country Baptist, Lent has little meaning to me, but in an effort to experience all aspects of the faith, I'm giving up something this year – church.
I don't recommend this for anyone else unless your circumstances are like mine.  My church has been going through something of a crisis in recent months.  Church politics are confusing and stupid, and there's no point in going into details here, but the bottom line is that my own spirit has been injured by bickering and bitterness.  I fear my frustration is turning to anger and will eventually become hate, and I can't let that happen.  So, I'm taking time away from my church.
Please understand that I'm not taking time off from God.  In fact, I plan to use the 40-day Lenten season as a period of personal spiritual reflection and growth.  Jesus spent 40 days alone, fasting and praying, to begin His ministry.  I can't go 40 days without a cheeseburger, but I will spend more time in the Word and in prayer, seeking God's forgiveness and His direction.
I asked the smartest person I know, Mr. Google, to explain Lent to me.  It began in the 4th Century as a reminder of self-sacrifice for the cause of Christ.  But, as people tend to do, we have turned Lent into a show of self-righteousness.  Ashes on the forehead and 40 days of (often) meaningless sacrifice prove to the world how much we love God.  Or does it?
Fasting, self-sacrifice and focusing on faith is a good thing, but it's not restricted to a season.  Jesus wants all of us, every day.  There is a constant battle between flesh and the Holy Spirit for control of our lives.  That doesn't mean God wants us all to sell our belongings and move to Papua New Guinea as missionaries.  There is a mission field right outside our front door… and often in our own homes.  Jesus calls us to live lives of consistent dedication to Him.  He wants to be Lord of our time, finances and emotions.
Which brings me back to my church, but not literally.  They say churches are hospitals for sinners, not museums for saints.  My church has recently become an octagon for egos.  Too much infighting, too many turf battles, too little sincere humility.  It can be a toxic environment that breeds resentment.  You can't see Jesus with angry eyes.  And the damage is not just to the church leaders, it extends throughout the congregation and has its most negative impact on the new believers.  "If there is anger and division in the church, why bother?" they say.  Maybe this love-your-neighbor thing is just a scam.
So, I'm giving up church for Lent.  Revival begins in your own heart, right?  Let it begin in me.
"By this all people will know that you are my disciples, if you have love for one another." – John 13:35 (ESV)